In what was an old warehouse (and my drumming space) in Humboldt Park, we created a makeshift tiki bar that was equal parts 1950's suburban party and conspiracy theorist bunker.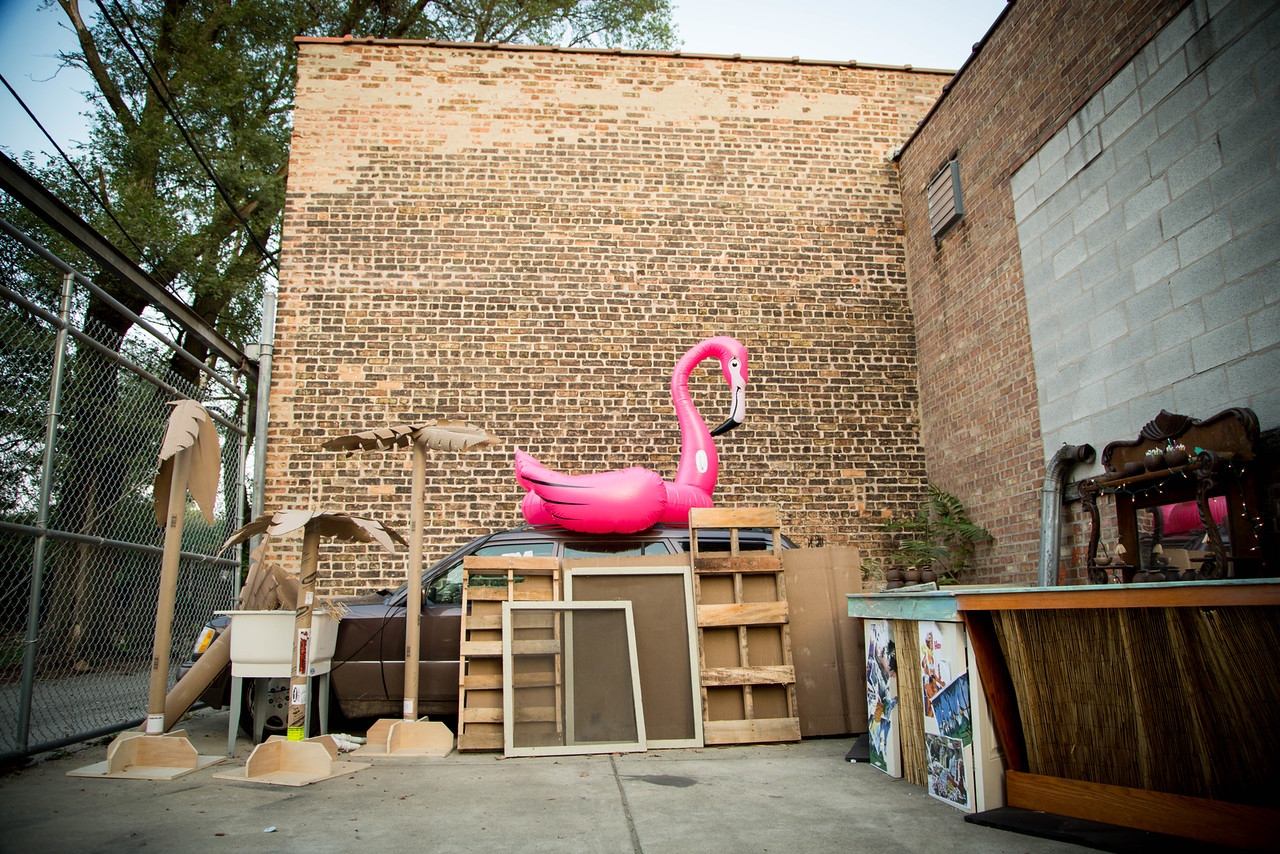 We built the tiki bar out back using a combination of junk yard trash and salvage from the Chicago Building Exchange. We created cardboard palm trees, makeshift hideaways, and a bar completely made from some old doors, a vintage buffet, and an old kitchen sink where guests would receive custom cocktails served in coconuts or tin cans.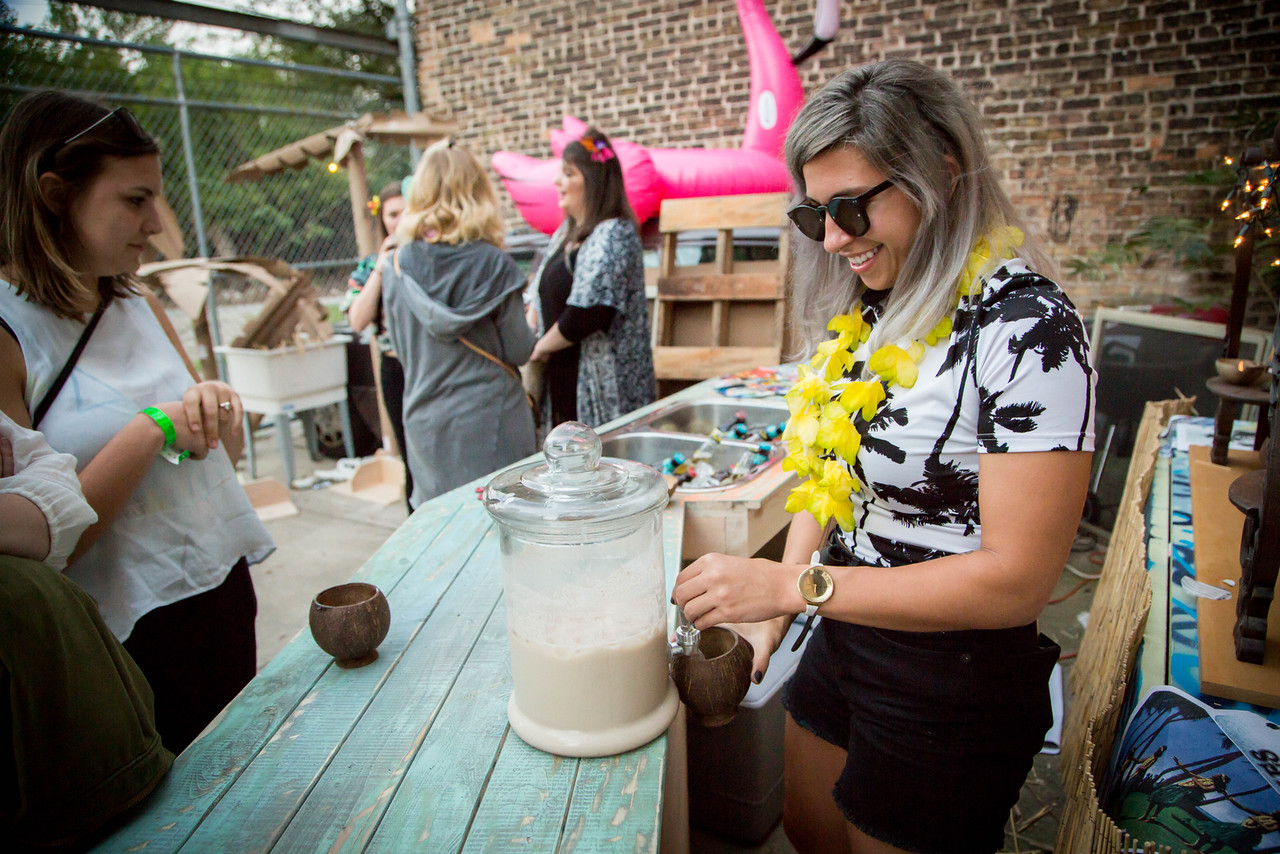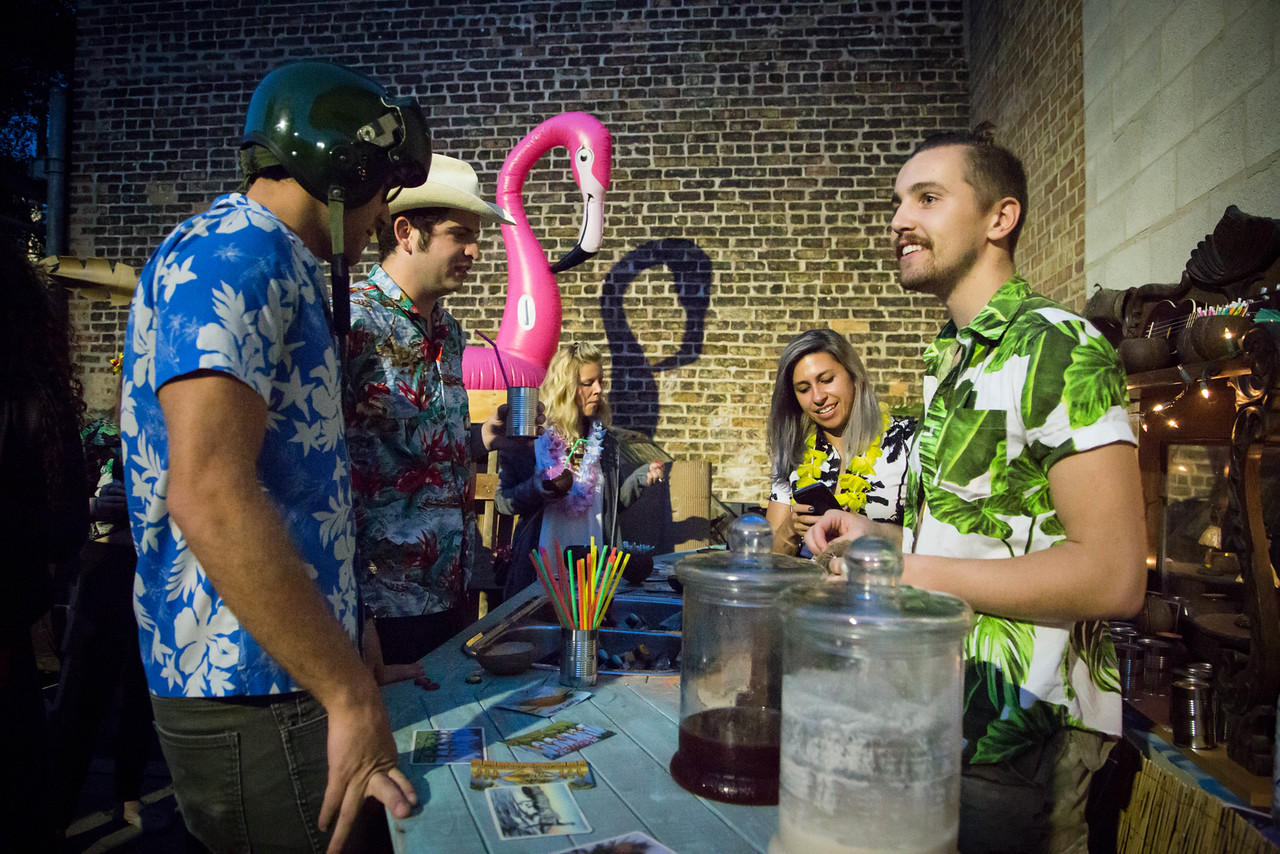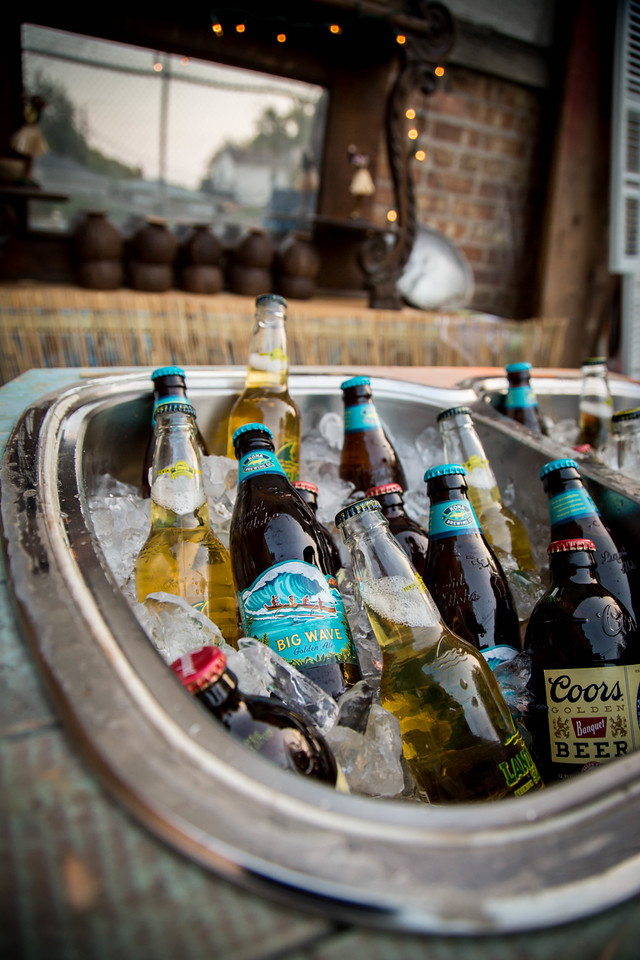 We also encouraged guests to run with the theme of "post apocalyptic tiki" attire. Traditional tiki was paired with caution tape, gas masks, and for some, special FX makeup recreating radiation exposure and other post apocalyptic ailments.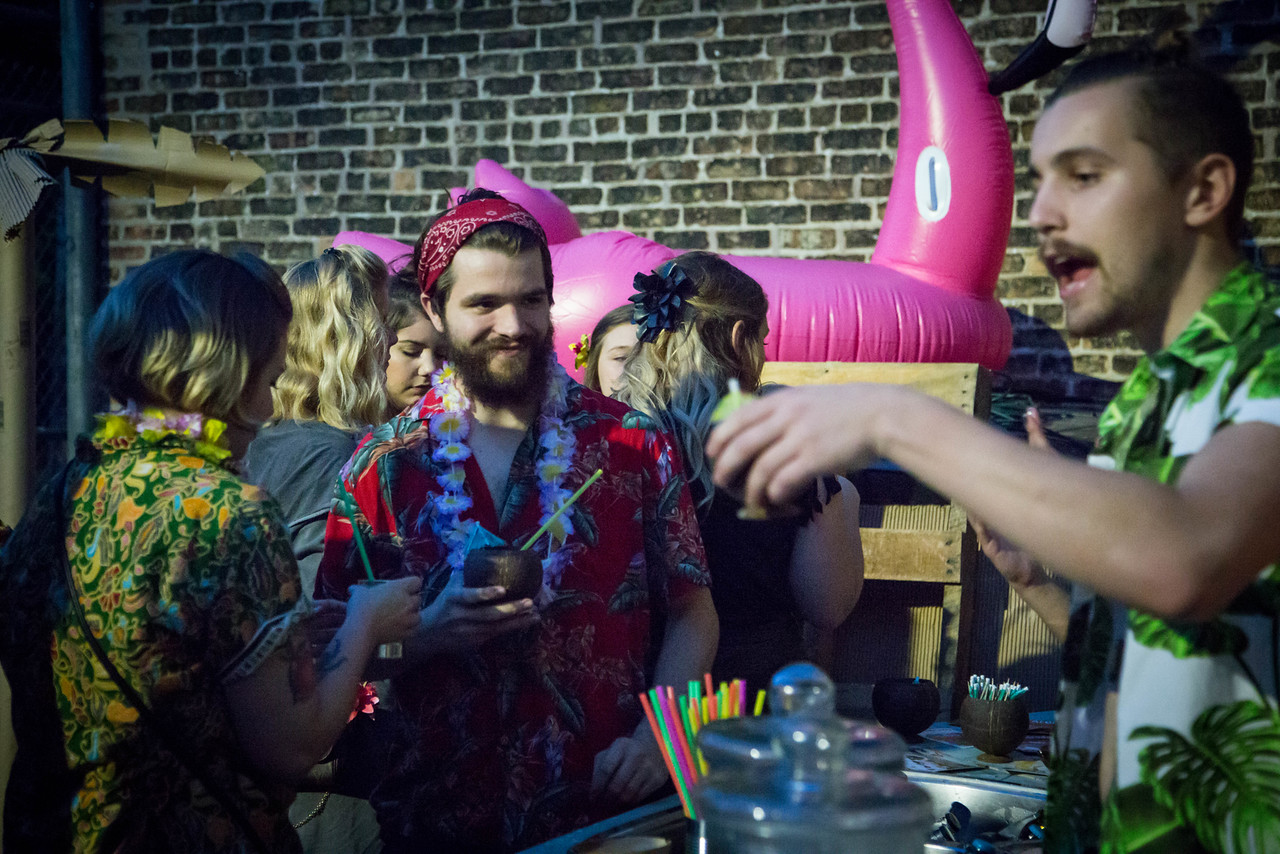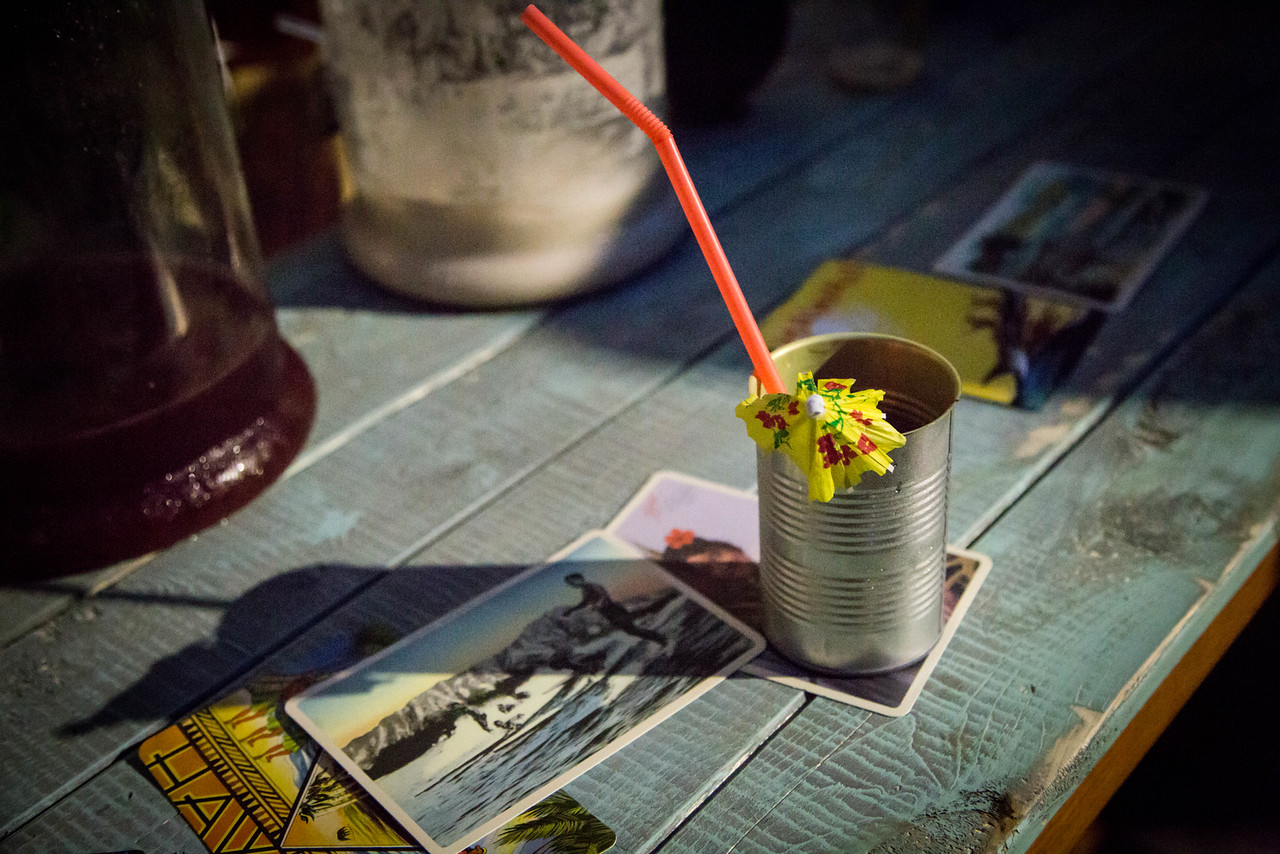 Once the sun set, guests were invited inside the bunker for a 5 course meal featuring dishes like the 'Tuna Cha Cha Tin Can Conga', and 'Clash of the Musu-Beasts' featuring bomb shelter favorites like canned tuna and Spam.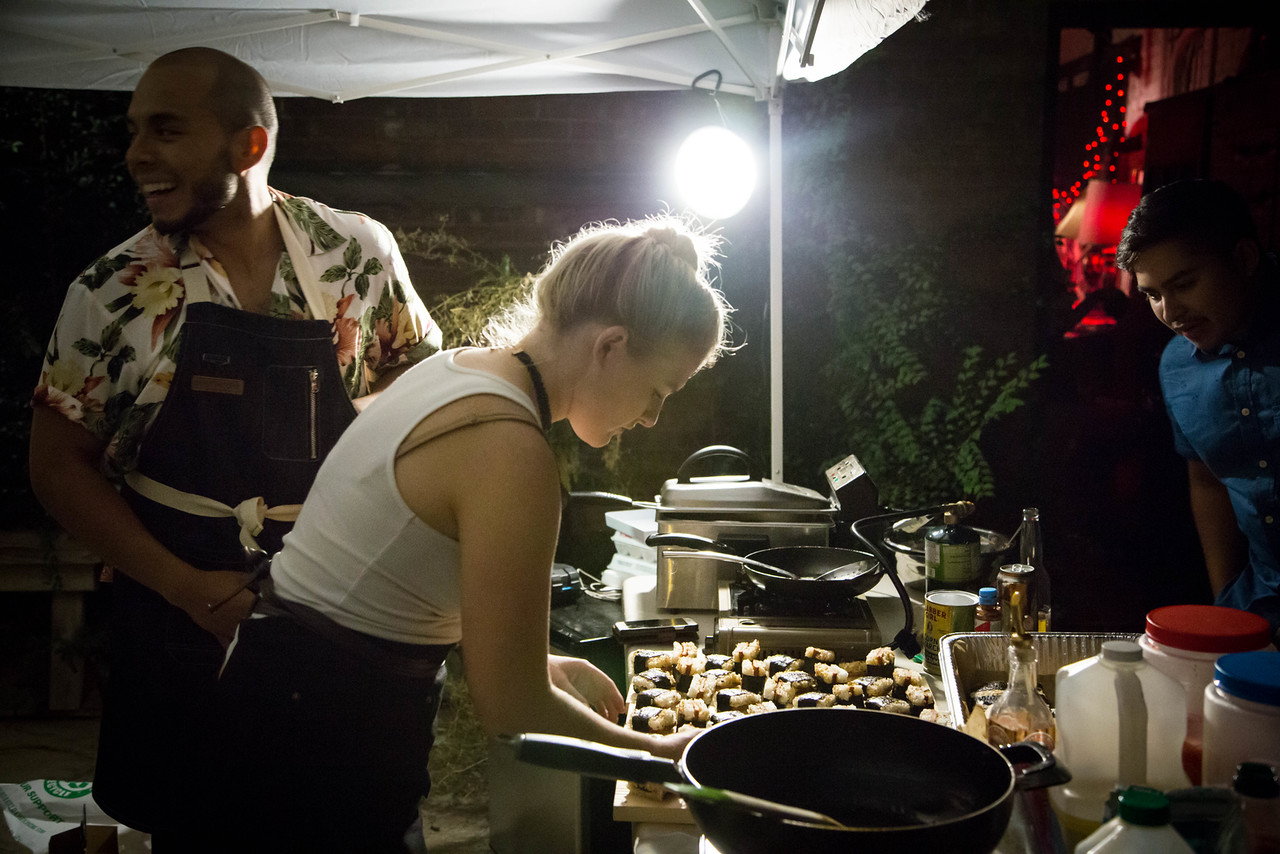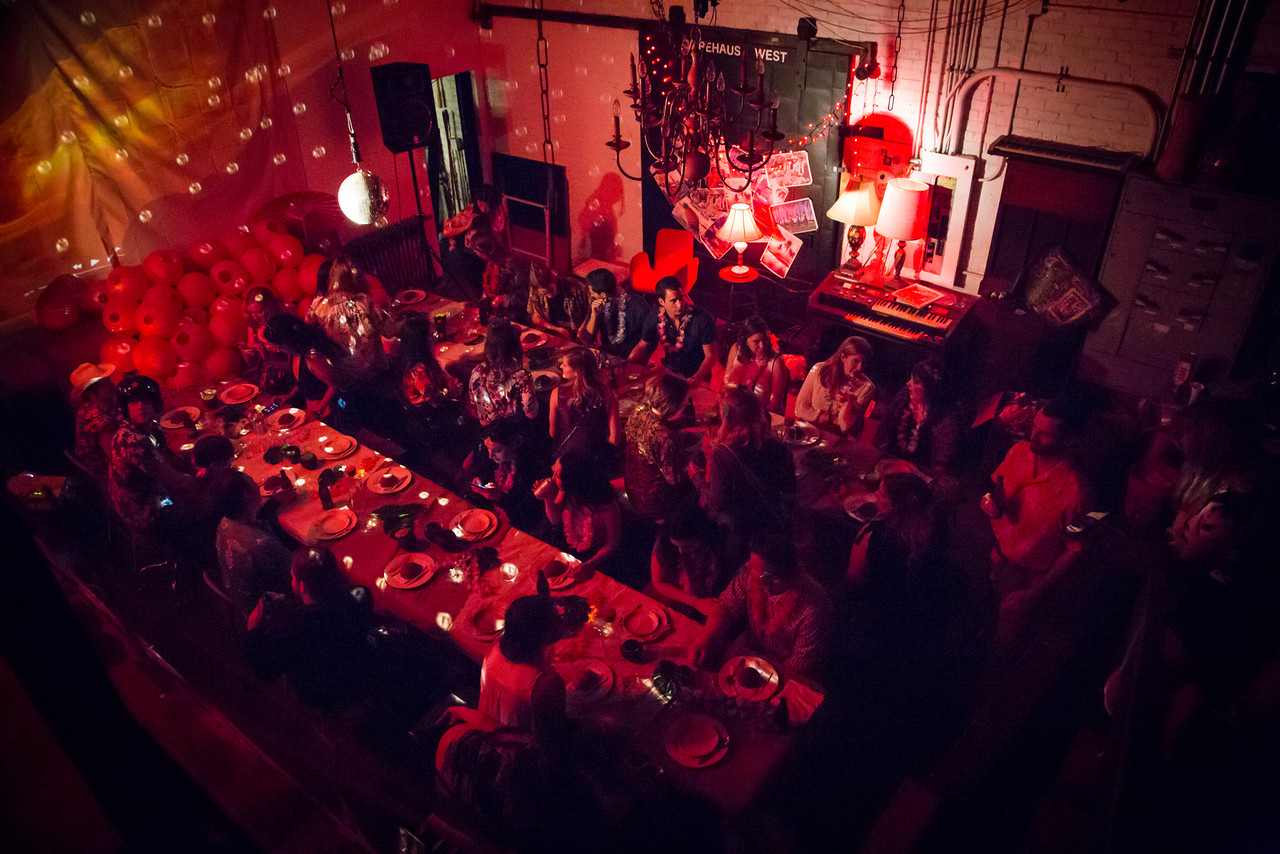 And of course, like all great parties, we closed out with a dance party. Dancing on top of tables like because it's the end of the world, so why not?