Maps found at gas stations in the late 1950's served as both guides for tourists and local advertisements.
Using mix and match vintage clipart and some intentionally poor composition, I was able to capture the authenticity and kitsch of the era as well as the spirit of our trip.
You can follow our trip down Route 66, starting with the Gemini Giant, or read about our adventure in the words of Seth Putnam, fellow R66 traveler and editor of Collective Quarterly.
I created another vintage clip art collage on the front of the map to serve as a schedule for the actual NYE party.
This side of the map also displayed the cocktail menu, as well as a series of tributes to our adventure in the form of inside jokes turned "local advertisements".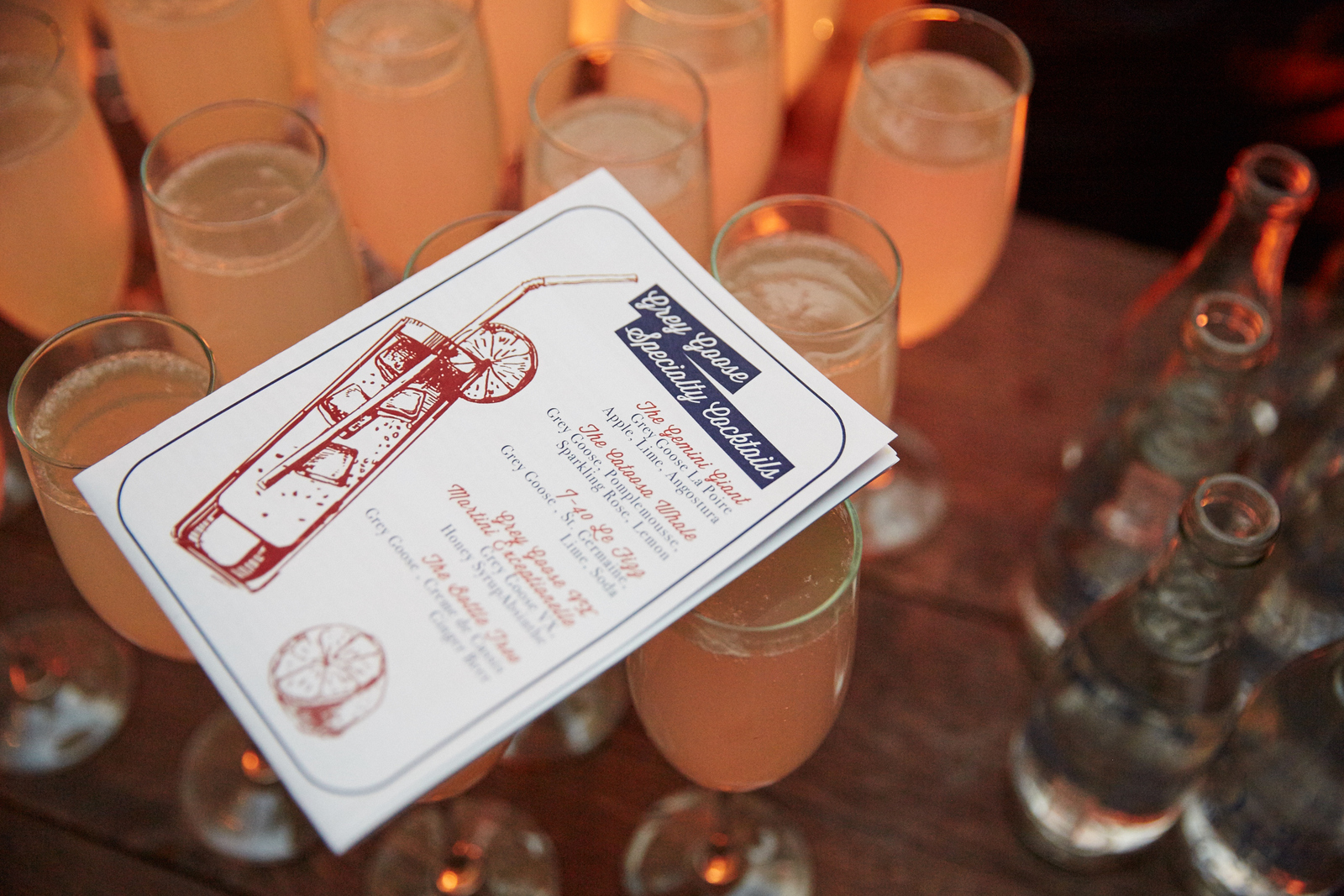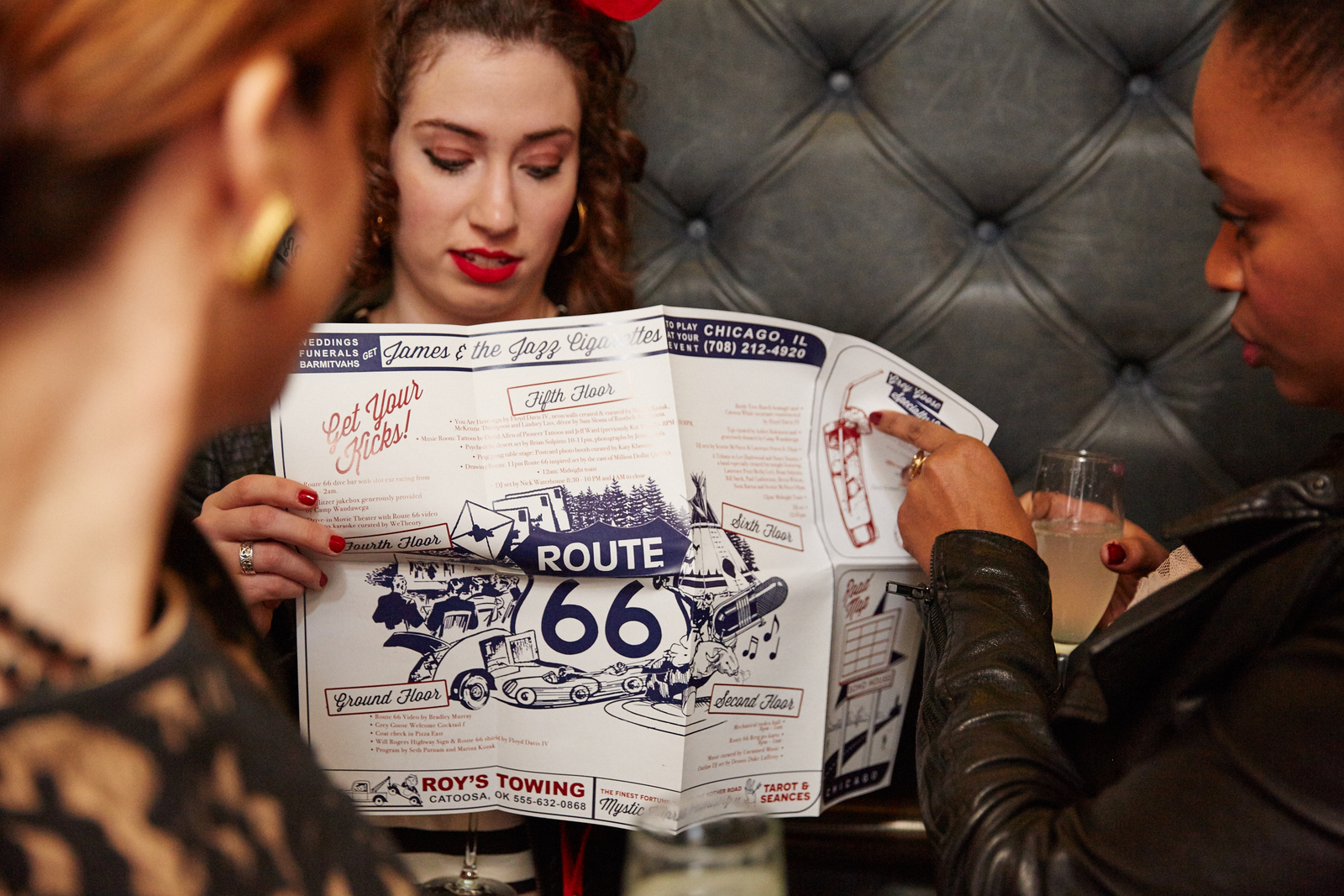 The neon signs we saw over the course of our trip inspired the cocktail menu, and some installations I did for the event as well.
THE CREW
The Route 66 bus crew included Neil Stevenson, Bradley Murray, Seth J. Putnam, Katy Klassman, Marina Kozak, Harlan Thompson, Jesse Lirola, Floyd A. Davis IV, Joey Stevenson, Anna Cerniglia, and our tour guide Shaun Hoffman, all of whom created work for the event as well.