Logos
On our more classic products, this means choose typography and color blocking that emphasizes the logo, and making sure that logo lives comfortably on the product.
Motion
Larger decals not only need to fulfill the brand guidelines, but also create a sense of motion, reinforcing the mission of encouraging childhood active play.
Reinforcing the idea of motion is even carried through in the color breaks. By making sure lines of motion are drawn through the entire product, we continue to reinforce the idea of speed and fluidity, even on a nuanced level.
Heritage
Radio Flyer is a classic American brand. In order to keep that heritage alive, I try to create graphics that give a nod to the company's past by incorporating retro and vintage elements into the design.
Scooter Decks
Scooter decks are by the most illustrative elements on Radio Flyer Products. These illustrations need to be fun, fairly neutral, imply a sense of motion and also create a sense of grip for children's feet.
Miscellaneous
At A small company like Radio Flyer, I also get to work on a lot of other design projects. This includes everything from apparel, and marketing pieces to set styling, and office design.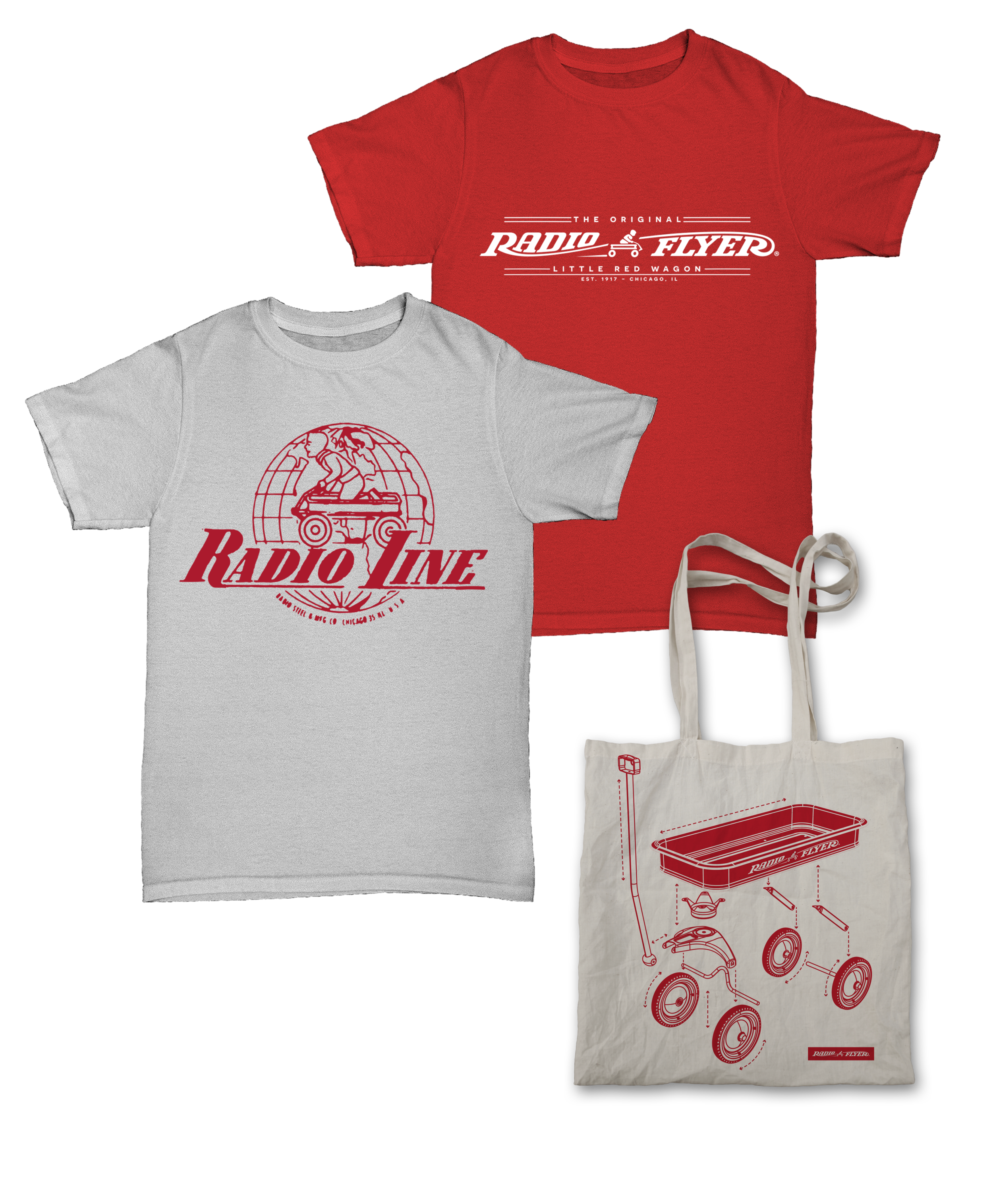 Modeling
One time, our mom model canceled so I had to step in, literally, and lend my legs to our 811 4in1 stroller trike packaging. You can see me on ToysR'Us and Target store shelves nationwide. For a small fee, you can receive an autographed 811 box signed by me, Marina Kozak, amateur mom leg model.