Designing the booth was a challenge due to a narrow time frame and the fact that we had to send all our supplied directly to the convention center. So, in order to get a feel for the space, I build out the booth in CAD and we worked from there.
Working with Lucasfilm, I designed appropriate background graphics that were then dye sublimated onto giant polyester screens for quick and easy install. We then set up the Landspeeder's and . few landscaping rocks to recreate a Tatooine photoshoot for kids.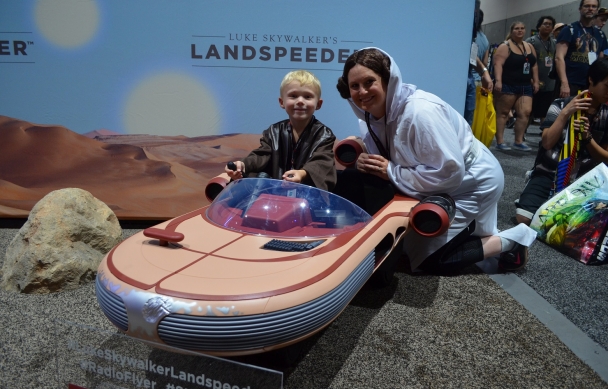 I am just under the weight limit i'm not telling you what the weight limit is.